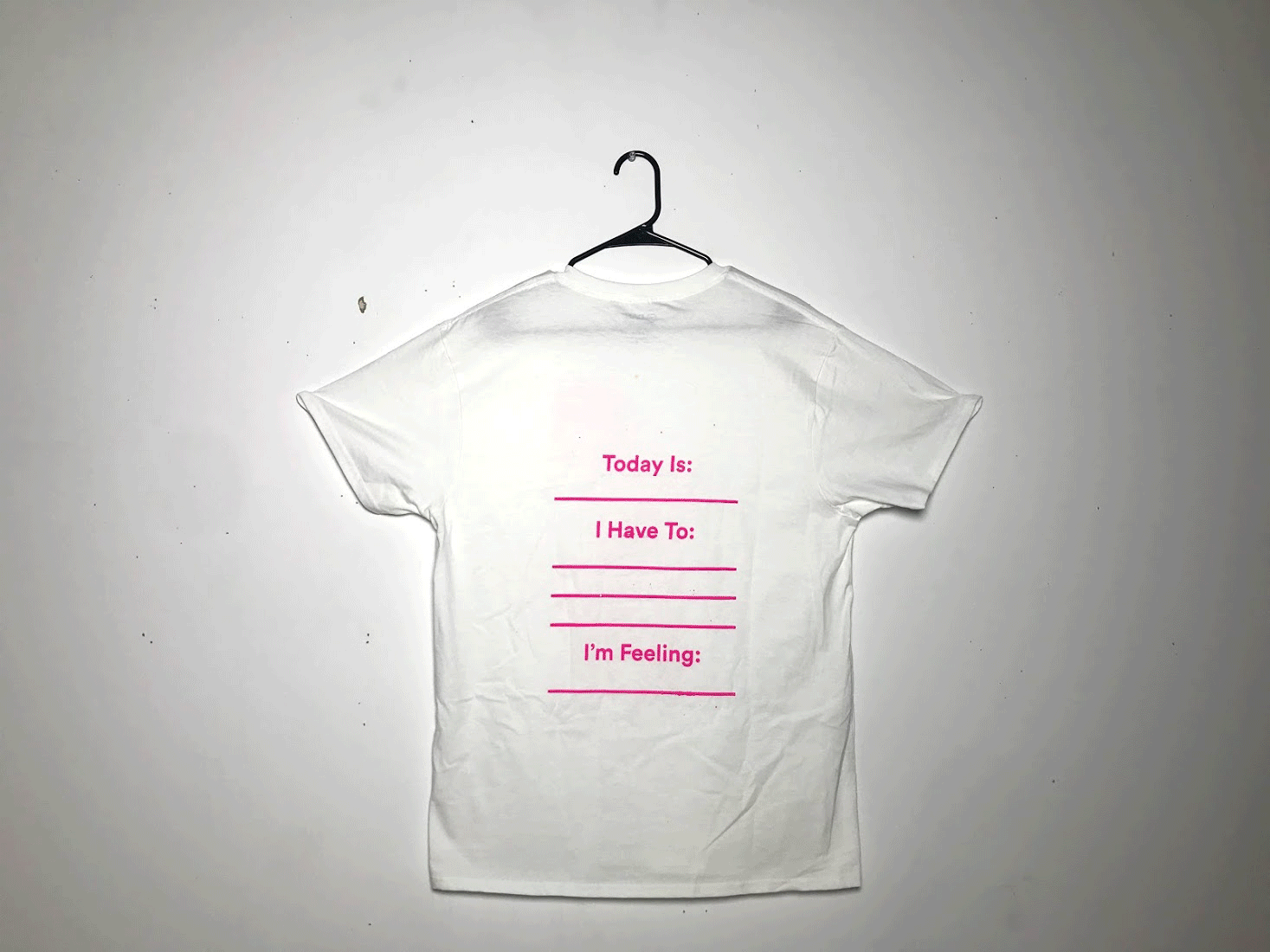 Today Is:
Design / Screenprinting
Today Is: is a social calendar. The shirts were screen printed with blank lines so you can show the world what you are doing each day, your feelings, and the date. It is a public calendar that anyone can wear, wash, and use again.


Tiny Worlds
Cinema 4D / Installation / Google Cardboar
Music Tiny Worlds is an immersive installations that takes place in Cinema 4D and allows the users to experience it in Google Cardboard. There are 3 different worlds that infinitely loop with audio and visuals where the user can insert themselves into the world and stay as long as they want.
Kids At Play

Makey Makey / Scratch / Digital Print Making
Kids At Play turns your favorite childhood toys into giant installations, plays can interact with them through creating connections with other plays and the makey makey. All games are cooperative and need multiple players to complete the games. It encourages fun in art and social interaction to use the objects.


Zine Feast
Art direction, graphic design and illustration
Zine Feast is a student Zine Fair where students can buy and sell their art. Every year Emma Shickell and I colalborate to create for the In Bloom table which promotes mental health positivity and the blooming of spring.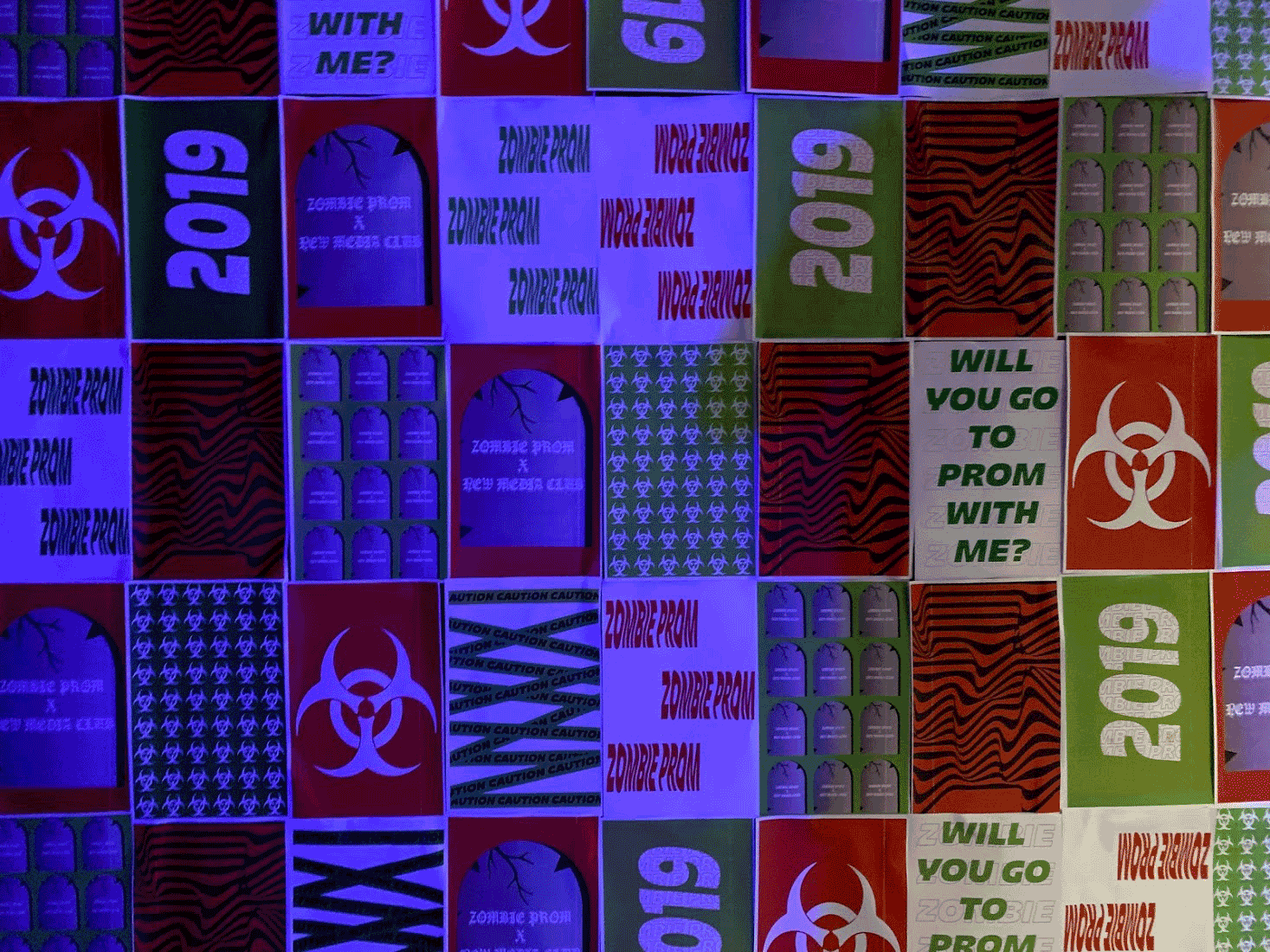 Zombie Prom

Room Installation